Reference Listening Studio
A thousand words about details, spatiality and overall uniqueness of our sound can not replace one minute of live listening. Taste a luxurious listening experience in our new listening room on Svazarmovska 1011. in Roznov pod Radhostem, Czech Republic. Please contact us beforehand to arrange for a session.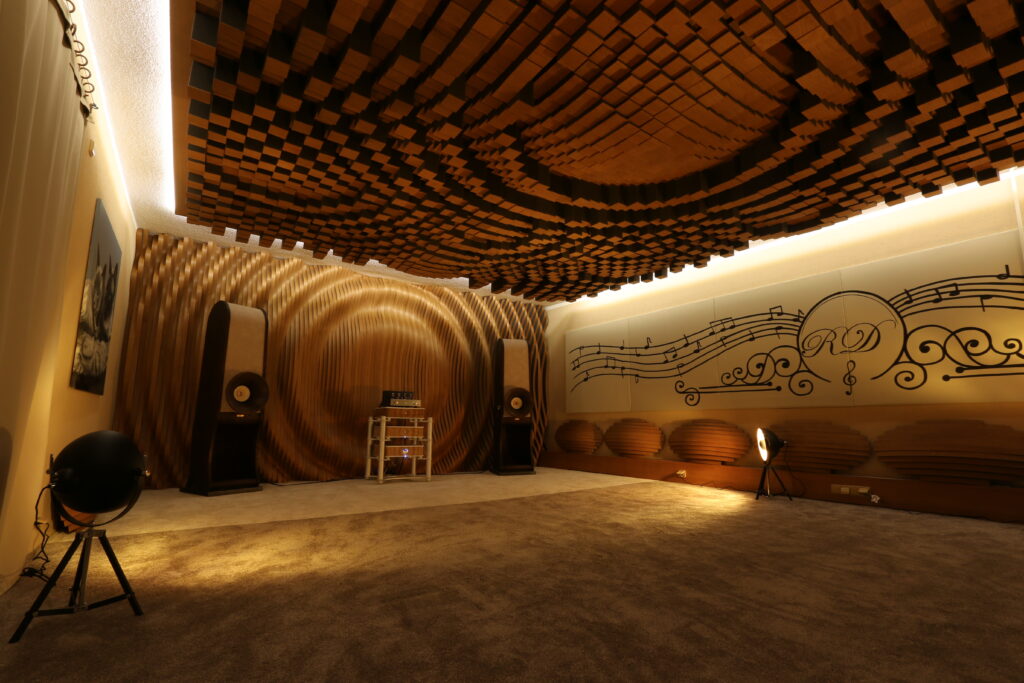 Ariving from afar? Check what Roznov has to offer! www.visitroznov.cz The Beskydy mountains surrounding the town call for a range of sport activities, be it hiking the marked trails (both long and undemanding) or mountain biking, paragliding, winter sports and more. The local brewery offers beer baths with wellness. The Wallachian Open Air Museum, founded in 1925, is an assembly of mainly original relocated buildings and allows one to get acquainted with local traditional culture, architecture and crafts and refers to the region's rich history.
We look forward to your visit!
We have taken action against the Covid 19 pandemic. You arrange your visit in advance by telephone, so our individual customers are always isolated from each other. After each visit, the area is disinfected and thanks to its size, it is not a problem to keep a reasonable distance.
Aside from our listening room, you can also visit a listening place of one of our partners, as listed below. Choose a place and enjoy the listening experience in private. You will also find us at one of the upcoming audio exhibitions.
Click an icon in the map to find out more about a listening place. The button in the upper-left corner of the map opens a list of the listening places, sorted by country. In case you already own a product of ours and you would like to allow others to listen as well, you can contact us and become our partner in doing so.

Audio Exhibitions
Upcoming Exhibitions:
Should you wish, we can send you detailed information about our upcoming attendances if you subscribe to our newsletter or follow us on Facebook.
Exhibitions We Attended:
2020
28 February
AudioVideoShow Prague
2019
26 October-27 Octover
Hifi Show Budapest
1 March–2 March
AudioVideoShow Prague
2018
27 October–28 October
Hifi Show Budapest
9 March–10 March
AudioVideoShow Prague
2017
17 November–19 November
Audio Video Show Warsaw
11 November–12 November
AV Trend Budapest
22 May–23 May
AES Berlin
18 May–21 May
High End Munich
31 March–1 April
AudioVideoShow Prague
2016
12 November–13 November
AV Trend Budapest
4 November–6 November
Audio Video Show Warsaw
5 April–8 April
High End Munich
11 March–12 March
AudioVideoShow Prague
Photographs from the exhibitions
.
Sign up
Newsletter
We'll let you know about our participation in audio shows, new reviews and products, new places to listen to your speakers, or new posts on our blog. We won't spam you.