Reviews
Music conveys emotions and feelings. Read how our products are evaluated by professionals.
Evolution speakers
Euphoria speakers

Pavel Víšek
Stereo & Video
The speakers will gain your sympathies with transparent sound across the entire range transmitted, detailed presentation of midrange, depth of space and flawless instrument localization.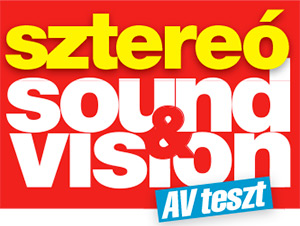 Brindzik József
Stereo Sound & Vision
We found out how realistically the Euphoria can reproduce a guitar performance. The Euphoria speakers are fast enough to reveal even the smallest details.
LN
zákazník
The soundstage, width and depth, is among the best I ever experienced from a pair of speakers.
RD EMI Neutralizer
Daniel Březina
HifiVoice.com
Basically, the first few tones were enough to make it clear that the isolating transformers work as they should and that the filter is not just an aesthetic matter. The bass is extremely firm and concrete.
RD Power Filter

Dawid Grzyb
hifiknights.com
For obvious reasons, rather than dealing with electromagnetic interference filtering and surge protection our filter is focused on, this review provides insight into the resulting sound our filter provides when used with different setups.
Hybrid acoustic Diffuser

Matej Isak
Mono & Stereo
"It took me a long time to finish my dream project, a dedicated reference listening room. Investing the time, money and painstaking efforts into the making of a personal ultimate man cave" ...
"The main, back wall is covered with a large RDacoustics Hybrid circle pattern absorption Acoustic Diffuser (3 x 2 m). "
Primaluna EVO200

Jannie Elliot
Hifi Pig Magazine
"I had much enjoyment playing with the Evo200. This amplifier offers a detailed and fast sound with excellent mid-band and secure top with a beautiful patina that simply makes music human again . . . PL are renowned for value for money and this product carries this forward . . . this is a lot of tubes and music."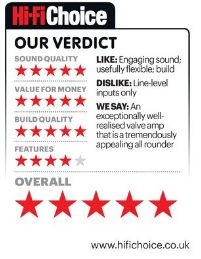 ED SELLEY
Hi-Fi Choice U.K.
"This is an exceptional valve amplifier EVO200 that is consistently easy to live with, beautifully made and possessed of the power needed to make it practical with many modern loudspeaker designs"

Suave Kajko
NOVO
"Sounding consistently solid, firm and bigger than its power rating might suggest, the EVO 200 integrated amplifier from PrimaLuna offers tremendous value and I can see it being an end-game for many enthusiasts."
Customer reviews and insights
Euphoria
"The soundstage, width and depth, is among the best I ever experienced from a pair of speakers."
"(…) [the Euphoria bass is] less boomy, more natural, it goes deeper and it has this "real instrument sound feeling" that you don't experience very often in loudspeakers."
"They have excellent soundstage, details and bass presentation. (…) the music is lively, real, smooth and engaging. Vocals are also one of the key points of Euphoria… both male and female singers sound real and emotional."
"(…) the Euphoria provide stunning reproduction with any normal/good recording music, of any genre. Instruments placing and lifelike is pleasing me during jazz listening same as warmth, bass and details during "electronic sessions."
"I am confident that the Euphoria will stay with me for very long time because these can easily be the "final" speakers for our listening/living rooms." L. N.
Euphoria
"In one word, your Euphoria speakers are perfect. They managed to enthuse our entire family. We even moved a dresser and a terrarium with our belowed lizards out of the living room to avoid sound disruption. Now we are finally enjoying quality listening of various music genres. The speakers can perfectly reproduce piano concertos by Chopin, opera, string quartet, but even Pink Floyd or Eric Clapton. Thank you." P. Ch.
(The Czech original, from which the above has been accurately translated, can be read by switching the page to Czech.)
RD Power Filter
"These are hifi enthusiast feelings, nothing measurable or in any way quantifiable. The high end system sounds a bit different (although it wasn't bad before) now. The sound became clearer, perhaps the vocal and individual instruments now stand out more with quality recordings. At high volume, the soft noise coming out of the speakers when only the pre-amp and not the phonograph is on, is slightly lower (I have a sensitive low output MC phono cartridge). This filter + surge protection in one capsule as a single solution for one hifi device, suits me. This is exactly the solution I was looking for and needed." A. J.

Where We Got Mentioned
Sign up
Newsletter
We'll let you know about our participation in audio shows, new reviews and products, new places to listen to your speakers, or new posts on our blog. We won't spam you.