RD OCC Silver RCA Cable
RCA reference interconnecting audio cable made of pure OCC silver. Handmade. Signal path is soldered with special oxygen free tin with added silver.
Free the signal path of your audio components of any obstructions!
Find out more

→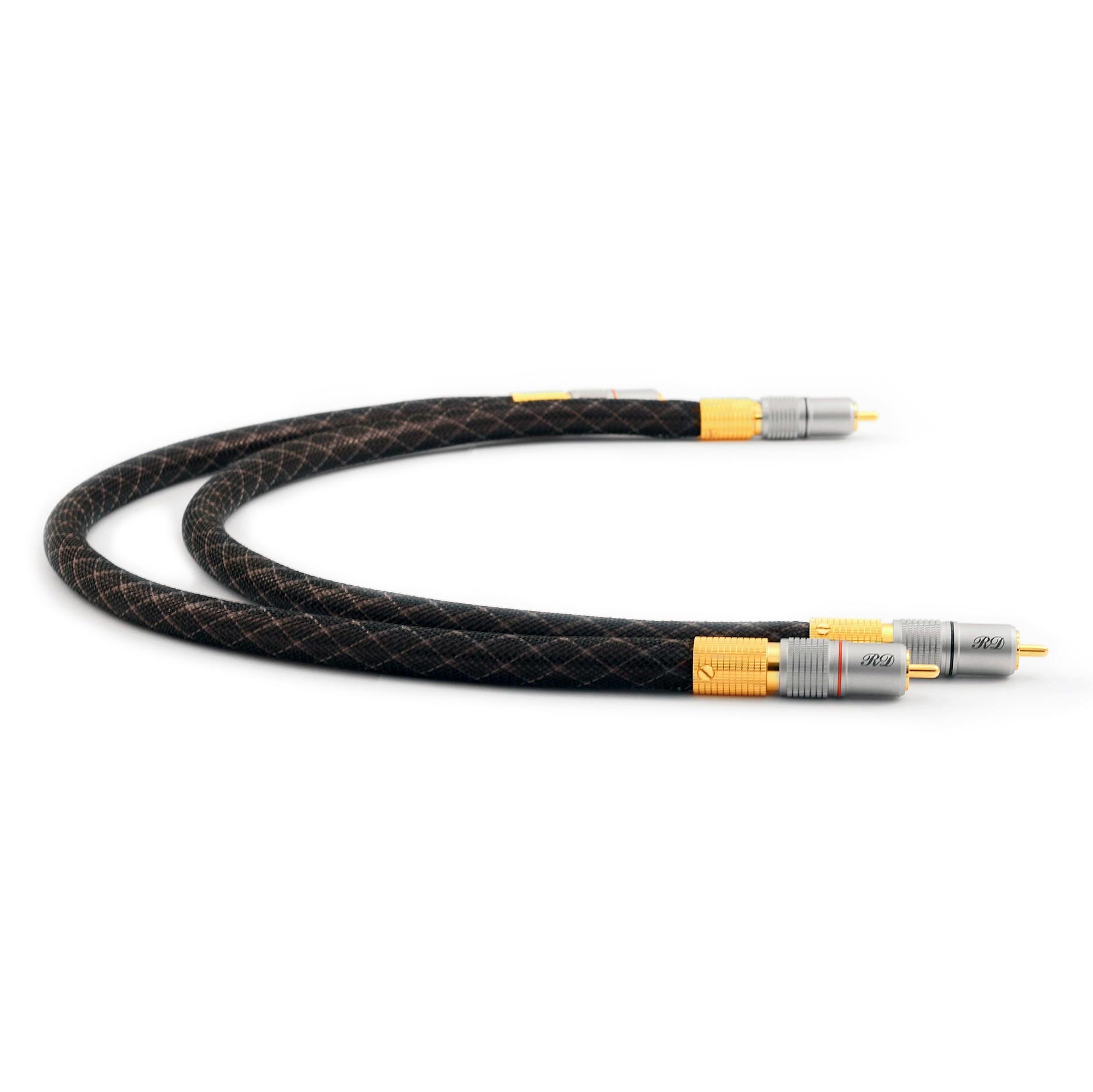 Find out more

→
RD OCC Silver RCA Cable - 50 cm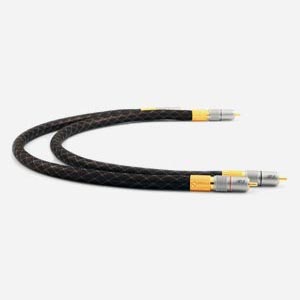 | | |
| --- | --- |
| Length | cm |
| Width | 50 cm |
| Height | cm |
Proportions
RD OCC Silver RCA Cable - 75 cm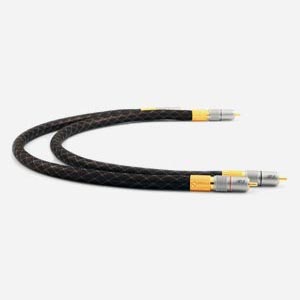 | | |
| --- | --- |
| Length | cm |
| Width | 75 cm |
| Height | cm |
Proportions
RD OCC Silver RCA Cable - 100 cm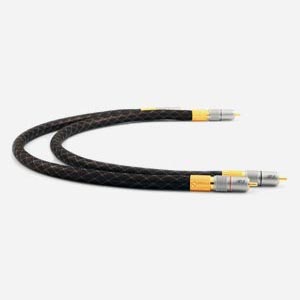 | | |
| --- | --- |
| Length | cm |
| Width | 100 cm |
| Height | cm |
Proportions
Product description
RD OCC Silver RCA Cable
Parameters
RCA plugs

| | |
| --- | --- |
| Gold plated: | 24 K |
| Connection: | Screwing mechanism |
OCC cable made of pure silver

| | |
| --- | --- |
| Crystal structure: | Uniformly oriented |
| Silver purity: | 99.99998 % |
| Double shielding: | Al-Mylar + SPC |
| Dielectric: | Teflon |
| Diameter of the signal conductor: | 2x 0.33 mm |
Dimensions

| | |
| --- | --- |
| Length: | 75 cm |
| Diameter: | 12 mm |
| Weight: | 420 g |
Specifics
Precise RCA Plugs
With 24K gold plated signal parts. The layer of gold ensures perfect surface conductivity, chemical stability and resistance against oxidation. Also, it minimises the skin effect. The central pin is insulated from the outer ring with Teflon. The lamellae of the outer ring are joined to their counterpart by rotating the grey aluminium housing.
OCC Silver Cable
Pure solid OCC silver. Double-shielded (Al-Mylar-foil and SPC braid). Twisted signal conductors. The dielectric between the shielding and the signal conductors is made of Teflon which improves frequency linearity. Thanks to the OCC casting process (Ohno Continuous Cast – 1986), 99.99998% purity of silver is achievable. The main technological advantage of OCC when it comes to conductors is that the wire is drawn in the direction of its Bravais lattice, similarly to the drawing of silicon. Electrons in OCC silver therefore do not face any obstacles in the conductor, unlike in conductors drawn using other technologies where there are microcracks, impurities, oxygen and products of its oxidation. Using OCC, a wire with the diameter of 50 microns can be drawn for up to 6.5 km keeping the same orientation of the crystal structure in the conductor.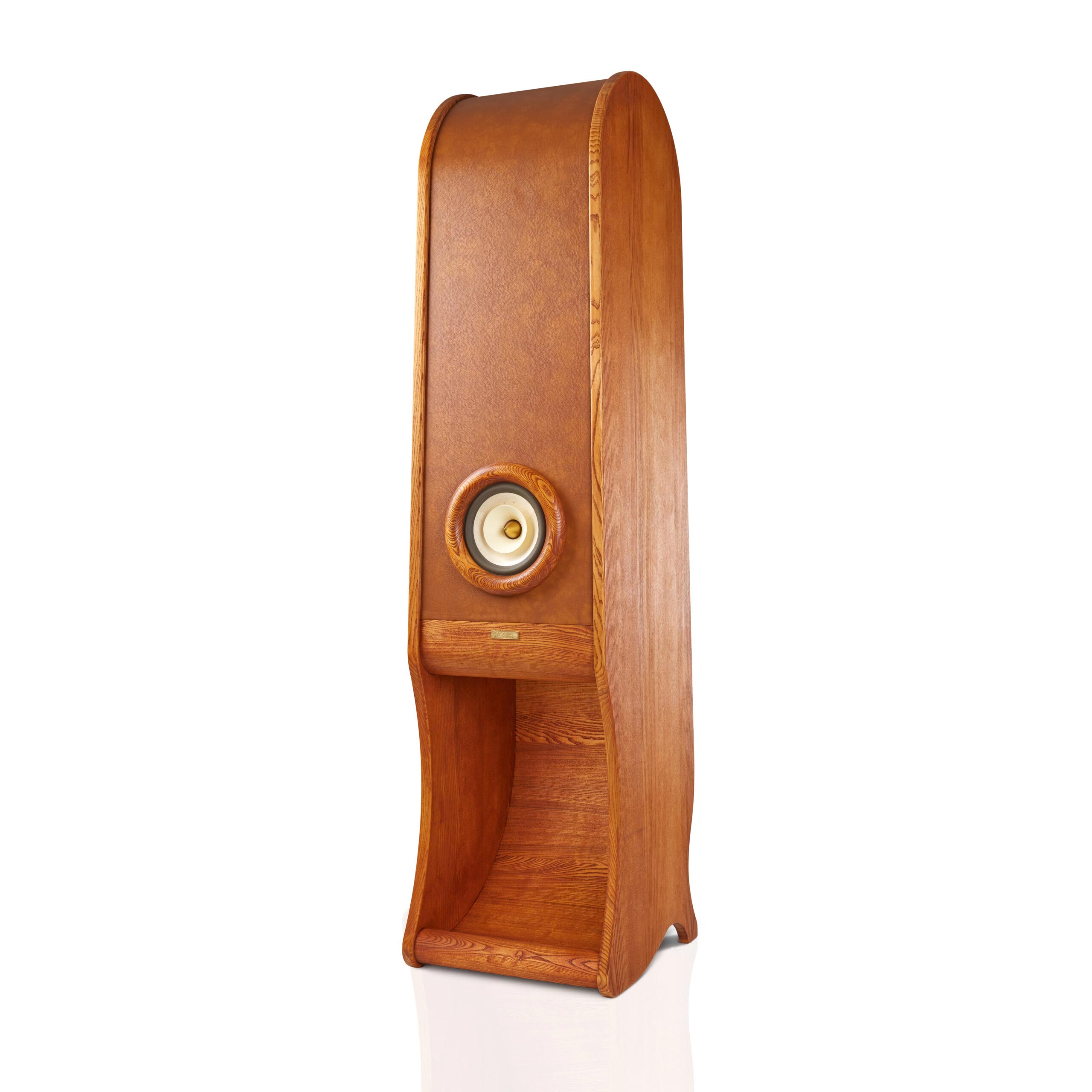 High End Speakers Evolution
€ 21 175
Our high end speakers Evolution were created with the intent of redefining what "faithful stereo sound" means. Their sound is characterized by full details, precise instrument localization and spatiality. They contain only one high sensitivity driver, complemented by a unique horn cabinet.
Inspired by the past, formed by the present.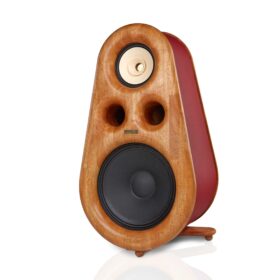 High End Speakers Euphoria
€ 16 618
An original solution. A baffle optimised without any construction compromises and a range of empirical tests both contributed to the creation of these high end audiophile stereo speakers which deliver very detailed sound with a powerful bass component. They take advantage of the ideal properties of a full-range driver. The detailed elocution is complemented by excellent spatiality and instrument localisation.
Taste the littlest of details.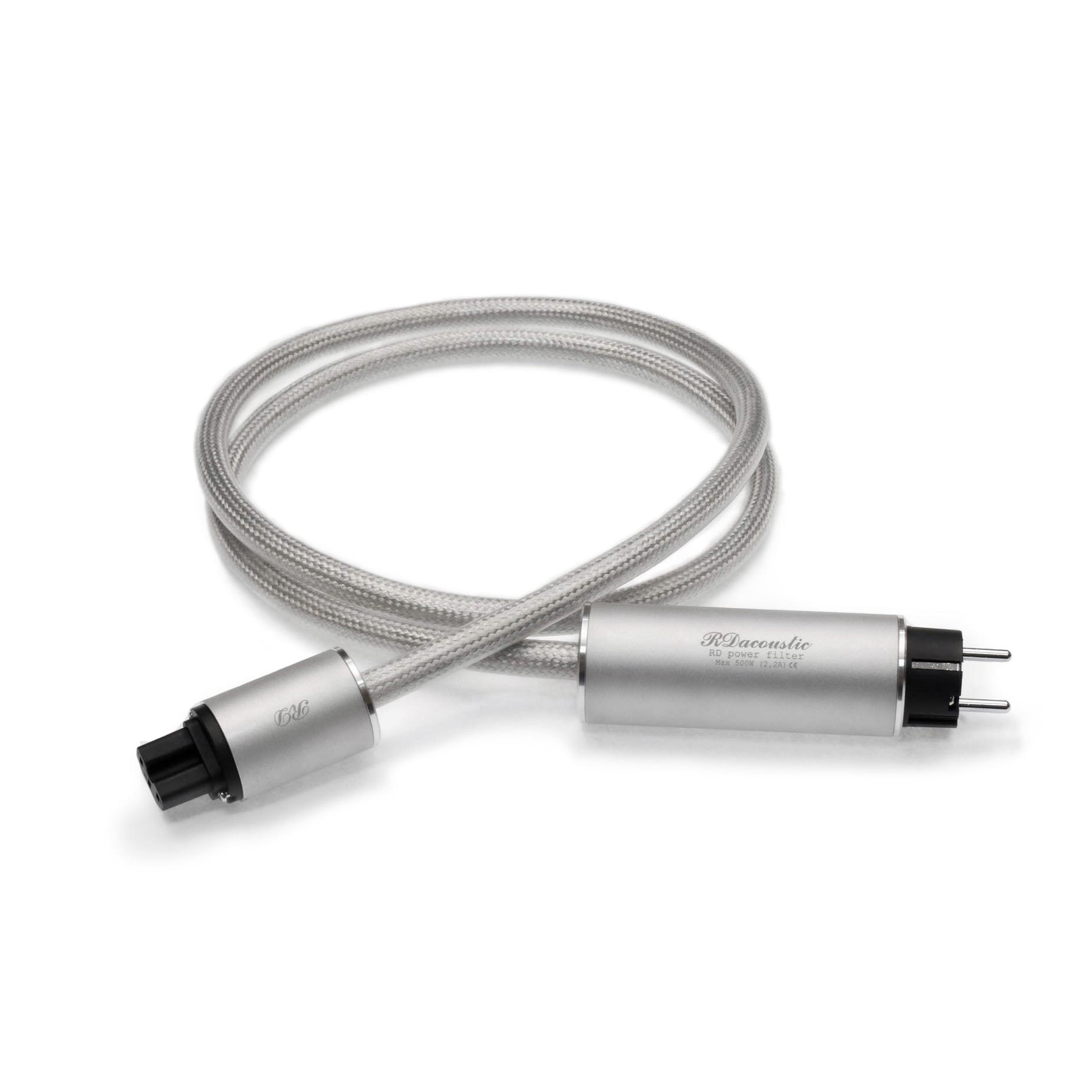 RD Power Filter
€ 1 210
Is a unique power filter combined with surge protection. This article from RDacoustic's workshop effectively protects your audio appliances and other devices against overvoltage (lightning strikes and other causes) and at the same time cleans the power supply from unwanted electromagnetic interference, resulting in an improved sound quality of your audio devices.
Protect your devices the pure way.
What you may want to know
FAQ
Why OCC silver?
Today, OCC is the most advanced technology for conductors drawing. When it comes to the overall quality, the number of inner microdefects and the overall purity, it is superior by three orders to the OFC technology (Oxygen Free Copper) standardly used in audio. An OFC copper conductor has about 1300 changes in its crystal structure per 1 m whereas with the OCC technology, one crystal can be drawn for several kilometers. (More on the OCC technology, PDF)
Put simply, OCC provides the most pure base platform for signal transfer. For the signal path, we use an OCC conductor with the lowest possible number of impurities and with a uniformly oriented crystal structure. The signal path of your high end audio components will therefore be free, not obstructed by defects in the crystal structure and microcracks present in OFC conductors.
Associated posts
From our blog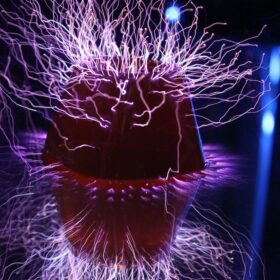 The Skin Effect Exists
19. 1. 2018
Is the term "skin effect" often arising in the audiophile world only a "voodoo fallacy", or does this phenomenon, as described by J. C. Maxwell in 1892, really influence music reproduction?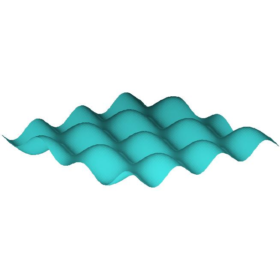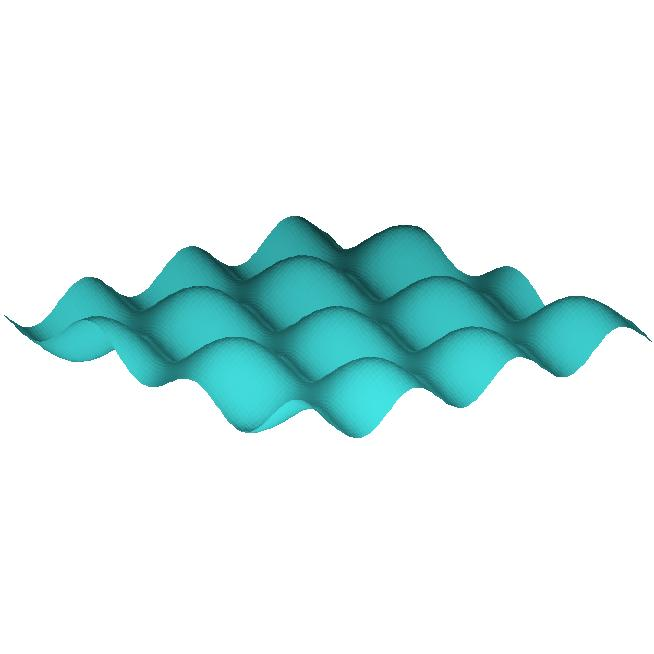 Acoustics Theory – Sound Behaviour in Closed Space
30. 3. 2019
To understand sound behaviour in closed space better, we have to get into a bit of theory.
Sign up
Newsletter
We'll let you know about our participation in audio shows, new reviews and products, new places to listen to your speakers, or new posts on our blog. We won't spam you.