RD Power Filter – HifiKnights.com
For obvious reasons, rather than dealing with electromagnetic interference filtering and surge protection our filter is focused on, this review provides insight into the resulting sound our filter provides when used with different setups.
RD power filter
Buy audio filter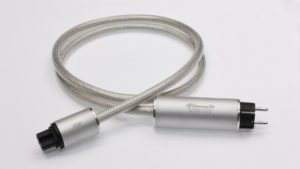 "Because of thick yet quite flexible cable, the product itself is in general easy to use."
"RD power filter is very nicely made and feels luxurious. (…) Judging solely by how it's made, how it looks and feels like, many manufacturers would slap a far heavier asking price on such a product, that's a given."
"The Czech cable sang leaner and quicker, these were the most prominent differences. (…) the Czech's skill set seemed to be (…) broader, thus in general more universal."
"[It did play] something else surely of more hifi sort. Insight into detailing layer was on the pedestal (…) the outcome was airier and more open when RD power filter was on."
Sign up
Newsletter
We'll let you know about our participation in audio shows, new reviews and products, new places to listen to your speakers, or new posts on our blog. We won't spam you.