High End Speakers Euphoria
An original solution. A baffle optimised without any construction compromises and a range of empirical tests both contributed to the creation of these high end audiophile stereo speakers which deliver very detailed sound with a powerful bass component. They take advantage of the ideal properties of a full-range driver. The detailed elocution is complemented by excellent spatiality and instrument localisation.
Taste the littlest of details.
Find out more

→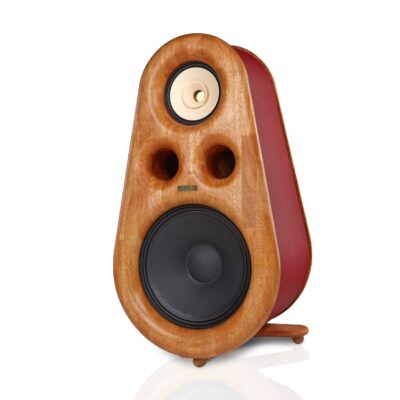 Find out more

→
Length

48 cm,
Width

51 cm,
Height

93 cm
Proportions
Made to order: please allow up to two months for production
Product description
High End Speakers Euphoria
Aside from the full-range driver, the Euphoria speakers are also fitted with a strong, highly sensitive 15″ woofer driver.A partially open baffle of the smaller full-range driver serves as a balanced dynamic brake to its membrane. The dividing frequency for the woofer is 220 Hz—as low as possible, taking into account the human hearing physiology. At higher frequencies, the human ear is sensitive to phase shift of the signal inevitably caused by the crossover. For the reproduction of frequencies between 220 Hz and 22 kHz, the upper full-range driver is utilized. There is no frequency crossover in its signal path. Made for perfect stereo listening, as well as for home theatre.
Parameters
Full-range driver

| | |
| --- | --- |
| Dimension | 8" |
| Sensitivity | 98 dB/1 W |
| Qts | 0,19 |
Woofer driver

| | |
| --- | --- |
| Dimension | 15" |
| Sensitivity | 98 dB/1 W |
| Qts | 0,19 |
Adjustable balance of the bass component

| | |
| --- | --- |
| Pure | The maximum of details |
| Balanced | Balanced listening |
| Defined +1 DB | Slight dominance of the bass |
| Defined +2 DB | Medium dominance of the bass |
| Ddefined +3 DB | Strong dominance of the bass |
Dimensions

| | |
| --- | --- |
| Height | 93 cm |
| Width | 51 cm |
| Depth | 48 cm |
| Weight | 2x 45 kg |
| Total achievable power | 300 W |
| Crossover dividing frequency | 220 Hz |
Crossover only for the woofer driver

Gold plated Bi-amping terminals

The front and rear face is made of 40 mm thick solid oak wood.
The body is made of a special Ultra-HDF board.
The baffle is divided to separate each speaker driver.
The entire circumference of the side wall is padded with cushioning material which absorbs any unwanted vibrations of the baffle.
Double weight distribution achieved with an unconventional system
You can specify the material of the spikes (wood/glass) in the note.
Specifics
Full-range Driver
This non-coaxial driver is designed for a maximally accurate and detailed elocution. The membrane coil sits in a very strong homogenous magnetic field. The membrane consists of two parts—the circumferential membrane, which transmits most of the audible frequency band, and the smaller central membrane, which transmits the higher frequencies.
Weight Distribution
Our system of weight distribution rests in the use of dried oak or glass spheres (per customer's choice), each 35 mm in diameter. The entire weight of the speaker is distributed onto three branches of the base. Using the sphere, each of these branches has two points of contact with the floor. This ensures that only a minimum of vibrations is transmitted to the floor.
Bi-amping Connection Terminal Clamps
Is made of 99.8 % pure copper using a CNC plasma laser and a 3 mm thick copper plate. The clamp is then galvanized with gold for better surface conductivity and resistance against oxidation.
Adjustable Bass Component
Thanks to the five level settings which balances the bass component, one can optimize the volume of bass frequencies according to individual preference, room characteristics, or music genre.
High End Speakers Euphoria
Reviews and videos
Brindzik József
We found out how realistically the Euphoria can reproduce a guitar performance. The Euphoria speakers are fast enough to reveal even the smallest details.
LN
The soundstage, width and depth, is among the best I ever experienced from a pair of speakers.
Pavel Víšek
The speakers will gain your sympathies with transparent sound across the entire range transmitted, detailed presentation of midrange, depth of space and flawless instrument localization.
Euphoria speakers – Petr Chalupa
Petr Chalupa
In one word, your Euphoria speakers are perfect. They managed to enthuse our entire family. We even moved a dresser and a terrarium with our belowed lizards out of the living room to avoid sound disruption. Now we are finally enjoying quality listening of various music genres. The speakers can perfectly reproduce piano concertos by Chopin, opera, string quartet, but even Pink Floyd or Eric Clapton. Thank you.
Stuart Smith
These are a nicely balanced speaker that I think will appeal to many with a wide taste in music.
Dawid Grzyb
With wooden ears on [note: the Oris 500 front horn], the outcome is quite horn-alike, which for many enthusiasts is something to die for.
"David Brubeck's "Take Five" (…) was a real eye-opener. All the instruments were sketched precisely, yet not clinical at all, and had a very vivid appearance in a remarkably convincing, big and open soundstage."
Associated posts
From our blog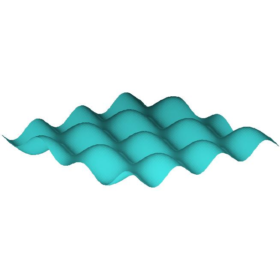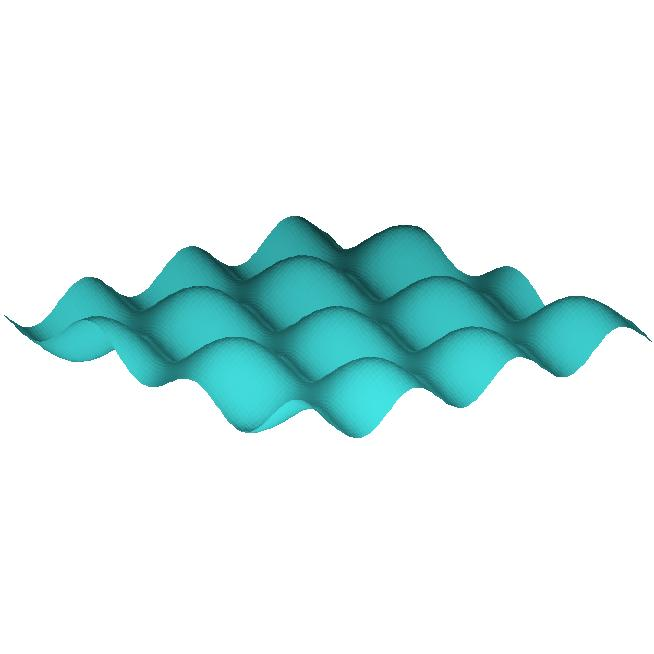 Acoustics Theory – Sound Behaviour in Closed Space
30. 3. 2019
To understand sound behaviour in closed space better, we have to get into a bit of theory.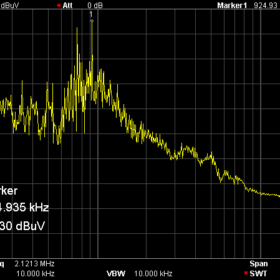 Measuring Power Grid Interference in Practice
23. 11. 2019
Would you like to know what interference occurs in the power grid? Why deal with filtration? To illustrate the issue, I made measurements at four different places. For comparison, I used a common EURO cable and RD Power Filter.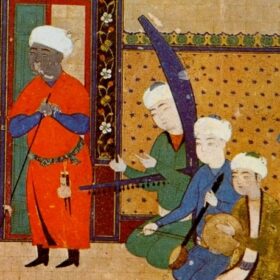 Perception of Music: People Are Not Machines
14. 5. 2018
Why do our ears dislike the clean curve produced by an electronic tone generator?
Sign up
Newsletter
We'll let you know about our participation in audio shows, new reviews and products, new places to listen to your speakers, or new posts on our blog. We won't spam you.